Databricks and Unified Analytics
Unified Analytics is an emerging capability enabling companies to leverage their data assets using a common analytic platform to drive collaboration across data scientists and data engineers. The goal is to help organizations accelerate the development of data pipelines across disparate data systems that support Artificial or Machine Intelligence (AI/MI) initiatives.
This requires organizations to establish or mature their ability to centralize data where possible, interface with business systems using application programming interfaces (APIs) and provide a user-friendly ability to search and explore a common data catalog. In addition, users need an analytics platform that offers highly intuitive interfaces that are designed to mask the complexity of the underlying data architecture. This includes the ability to help users visualize and interact with their data, embedded machine learning frameworks and the ability to automate the process of analysis.
Databricks Unified Analytics Platform, developed by the original creators of Apache SparkTM, provides enterprises with an integrated solution allowing them to modernize their analytic workloads.
Enable Data Hosted Events

Events Search and Views Navigation
No matching events listed under Databricks Hosted Event. Please try viewing the full calendar for a complete list of events.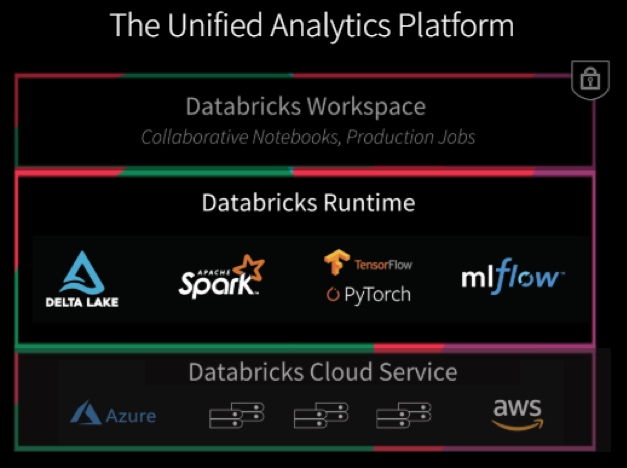 The Databricks Unified Analytic Platform includes:
Databricks Cloud Service is a fully managed cloud infrastructure that simplifies provisioning and scaling of Spark clusters through highly automated features.
Databricks Runtime supports integration of batch and real-time data sets, preparation as massive scale and includes industry leading machine learning frameworks.
Databricks Workspace is the user interface that can be leveraged to interact with data sets, schedule and operationalize workloads, and integration with familiar developer tools.
Enable Data and Databricks collaborate closely to understand customer use cases and implement production-ready solutions. We work with ecosystem partners to bring the right tools and techniques that align with customer standards or expertise whether languages, data management, business intelligence or machine intelligence tools.
For information about Databricks or Enable Data please contact:
Chris Mische
Managing Partner
Enable Data Incorporated
(c) 651-492-8440
(e) chris@enabledata.com
Enable Data Hosted Events